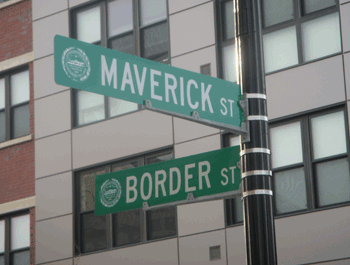 DRIVING DIRECTIONS:
Click HERE for MapQuest driving directions.

PARKING:
Easy, on-street parking

PUBLIC TRANSPORTATION:
Take the Blue Line T to Maverick Square. Walk straight out of the T station, and take a left onto Maverick Street. Dough will be on your right, about three blocks down. It's approximately a seven minute walk from the T station.